Your First Visit & Patient Forms
On your first visit to our clinic, we want to get to know more about your specific health needs.
New patients for chiropractic will be asked to fill out a comprehensive questionnaire providing your doctor with your health history and concerns.  We ask for your Alberta Health number so the doctors can access any previous imaging results.  If you download the form and complete it at home, please email it back to us or print a copy and bring it with you to your appointment.
Next, we discuss your concerns and health history with you, followed by a complete examination.  If necessary, X-rays will be ordered.  Before any treatment is undertaken, your doctor will discuss your results and goals of treatment.  Your treatment plan may include chiropractic adjustments as well as exercise management, therapeutic massage, nutritional and lifestyle recommendations.
Your first appointment will take approximately 60 to 90 minutes and cannot be booked online at this time due to the special requirements of this visit.  Call our office and our friendly team will be happy to help you find a convenient time for your new patient appointment 403-282-5557
Patient Forms: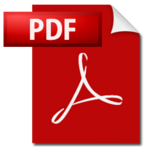 You require Adobe Reader
to open these documents