Your First Visit & Patient Forms
During your first visit, you will be asked to fill out a comprehensive questionnaire that provides your doctor with your health history and concerns. A complete chiropractic examination to assess your range of motion and postural evaluation will then be performed to assess whether your case is a chiropractic one.
If necessary, X-rays will be ordered. Before any treatment is undertaken, your doctor will discuss their Report of Findings related to your condition, as well as goals of treatment.
Your chiropractic treatment plan will include chiropractic adjustments as well as exercise, massage and nutrition if recommended.
Patient Forms: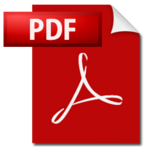 You require Adobe Reader
to open these documents